Stéphane Humbert Lucas
Stéphane Humbert Lucas 777 is a French perfume house created in 2012 by poet, painter and perfumer Stéphane Humbert Lucas. After studying painting with a Flemish master, he specializes in the tempera technique, one of the oldest processes of mixing pigments. Convinced that each color has a smell, he discovered his "Synethesia", a perceptive phenomenon in which the stimulation of his sight triggers his olfactory perception: "I see my perfumes, each material, each chord vibrate with colors". A decisive meeting with the nose Henri Sorsana will push Stéphane Humbert Lucas to express his creativity. The young creator opened his workshop-laboratory on rue Quincampoix, where he immersed himself to "sculpt" his perfumes.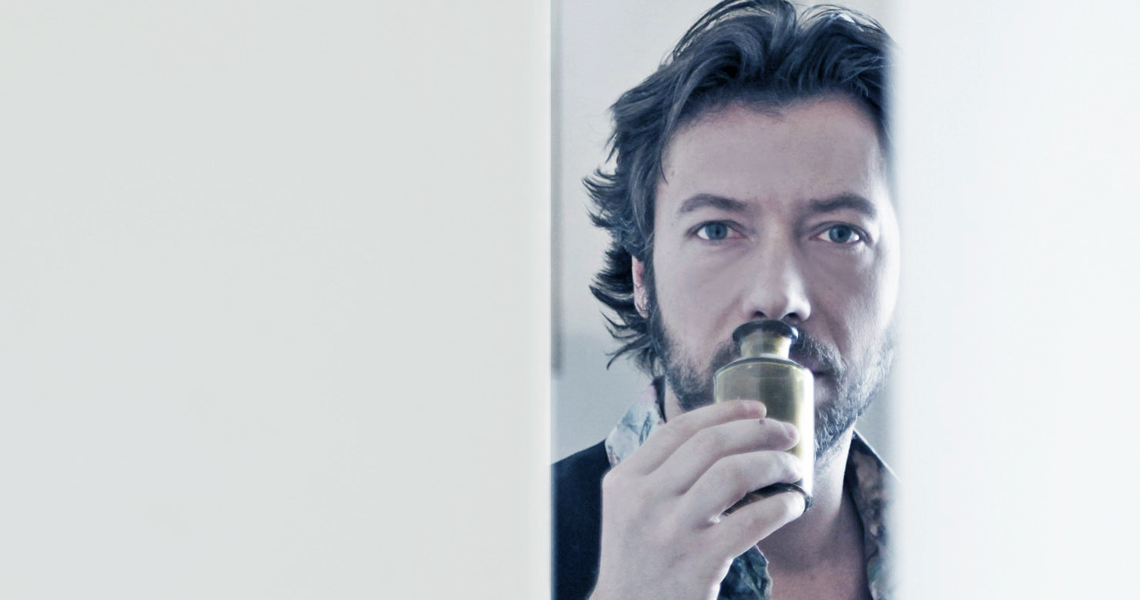 " I don't invent smells, I rearrange them and invite them to combine. I am a matchmaker, a couturier of the invisible". For Stéphane Humbert Lucas, each masterpiece begins with a blank canvas, where the artist's touch brings different colors, melodies and poetry to create an inspired atmosphere. A limitless creativity, which comes to life with two collections. 777: inspired by his travels, the designer reveals here his love for the Middle East, which he considers the cradle of the universe, around the symbolic "777", a number that symbolizes perfection, excellence and self-realization. The Serpent collection, launched in 2022, invites us on an introspective journey around the symbolism of the serpent. A majestic totem animal, the snake never ceases to fascinate. Let yourself be hypnotized and bewitched for a journey to the heart of the senses, from Mexico to China, from reality to a limitless imagination..."